The ongoing COVID-19 pandemic has caused many challenges for the 660+ communities served by Nicor Gas. In addition to health and economic impacts, the state has also experienced a significant increase in food insecurity. According to the U.S. Census Bureau, nearly 11% of residents in the state of Illinois live in poverty, and a recent Feeding America analysis estimates that 10.9% of people in Illinois are facing food insecurity – up 1.9% from its last survey in 2019. That's more than 830,000 individuals in Nicor Gas's service area.
September is Hunger Action Month and Nicor Gas is stepping up our commitment to support local food banks and food pantries helping combat hunger across northern Illinois. As part of a larger plan to address food insecurity in the communities we serve, Nicor Gas is supporting food pantries like Loaves & Fishes, a DuPage County-based food pantry with the mission of providing healthy food and impactful programs to promote self-sufficiency, for more than 20 years. This year, Nicor Gas signed on as a Nourishing Futures sponsor, stepping up our impact in the fight to end hunger and transform lives in our communities.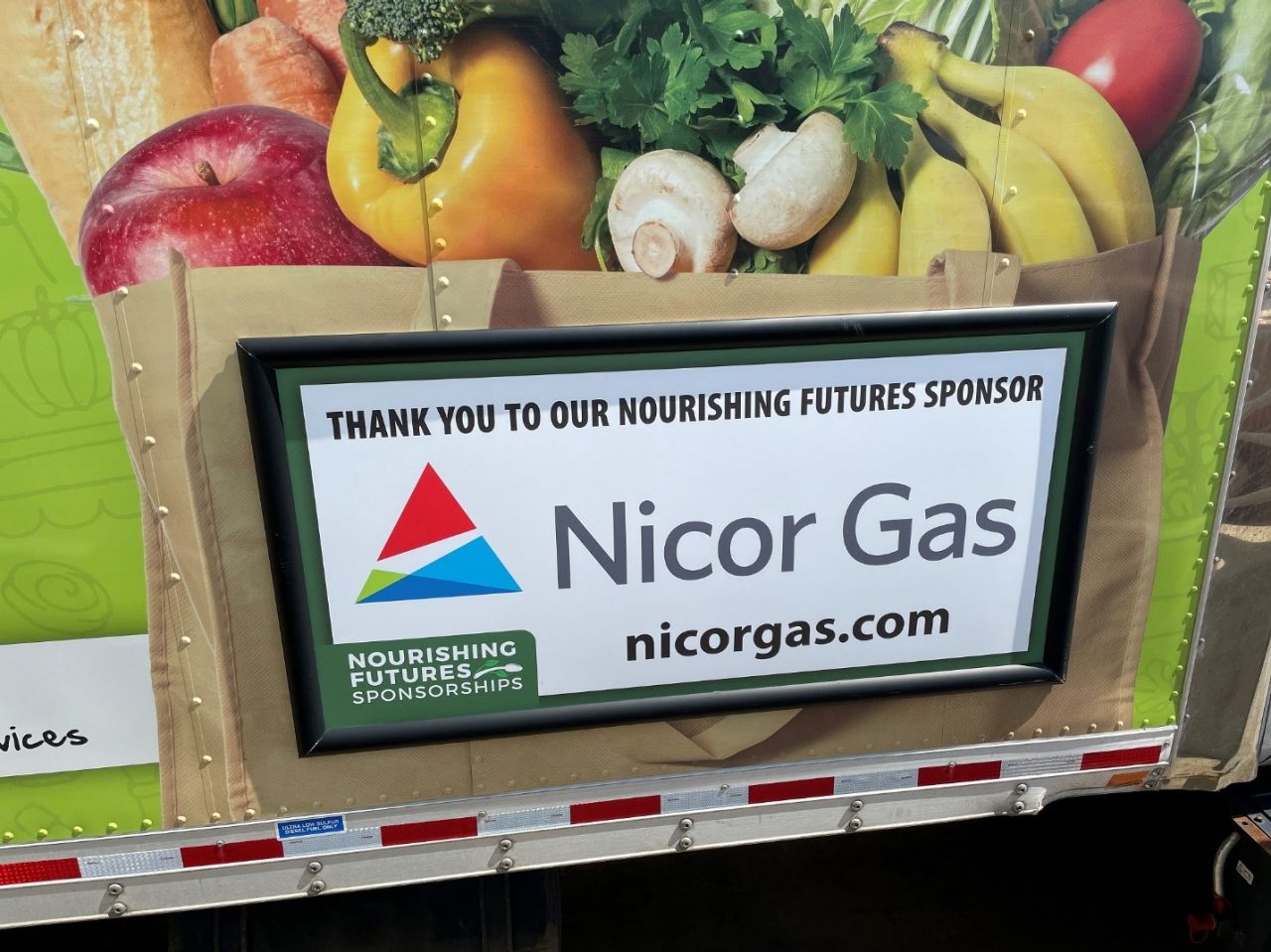 If you're in the DuPage County area, keep an eye out for the Nicor Gas logo on Loaves & Fishes delivery trucks.  For the next six months, Nicor Gas is the official Nourishing Futures sponsor for Loaves & Fishes, providing meal assistance for about 20,000 customers in the area.
"Loaves and Fishes has a straightforward mission – ending hunger and transforming Lives. Their mission specifically notes their belief in the power of the community to change lives," said Rich Asiyanbi, vice president, Operations at Nicor Gas and longtime Loaves & Fishes supporter and volunteer, "That belief aligns with who we are at Nicor Gas - we are dedicated to investing in programs and initiatives that enrich the community, enhance diversity and invigorate the economy. We support that belief through our partnership with Loaves & Fishes and lending our own time and talent to helping them end hunger and transform lives."

As a Nourishing Futures sponsor, Nicor Gas' contribution will support Loaves & Fishes' Grocery Assistance and CARES programs for approximately six months, providing meal assistance for approximately 20,000 Illinois residents in need. Loaves & Fishes' Grocery Assistance program provides access to a variety of healthy food, including fresh fruits and vegetables, grains, proteins, milk and eggs with an emphasis on special care populations such as infants, children and seniors, while the organization's CARES programs provide low-income families with support to meet their immediate needs and achieve long-term self-sufficiency. President and CEO of Loaves & Fishes Mike Havala shared his thoughts on the partnership, "We are tremendously grateful to Nicor Gas. Their support plays a vital role in helping struggling families in our community."
Nicor Gas is also a Platinum sponsor of Loaves & Fishes' Night to End Hunger, the organization's annual gala event which raises funds to support general food pantry operations.
Throughout the next six months, you may notice Nicor Gas' logo on signs around Loaves & Fishes' Naperville location, their website and even on the sides of the organization's food rescue and delivery trucks!